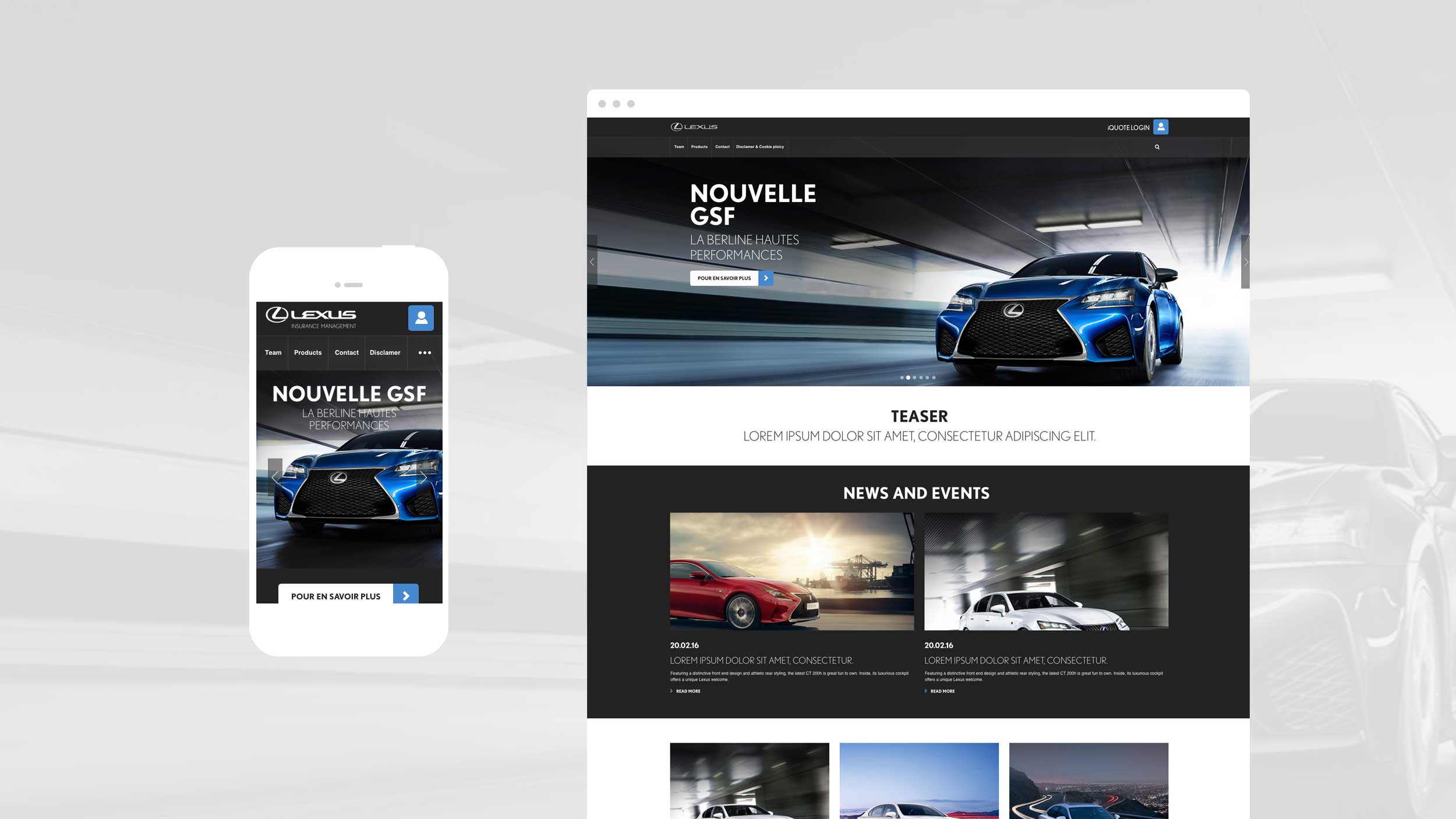 Project details
Design and development for Lexus Insurance management, 2016.
Role
UX and UI-Design, Development
Skills
Design, HTML, SCSS, Javascript, Jquery
This project consisted in creating a entire new website for Lexus Insurance group that would be used both internally and externally in all the european network of the Brand.
I worked on designing a handful of page need for this website such as home / news list / content pages etc. The design had to be entirely responsive as usual to allow visitors to use the website nicely on mobile and desktops. The second part of the project was the development of all the page in HTML and CSS to hand it over to a third party company that would integrate it in a private CMS.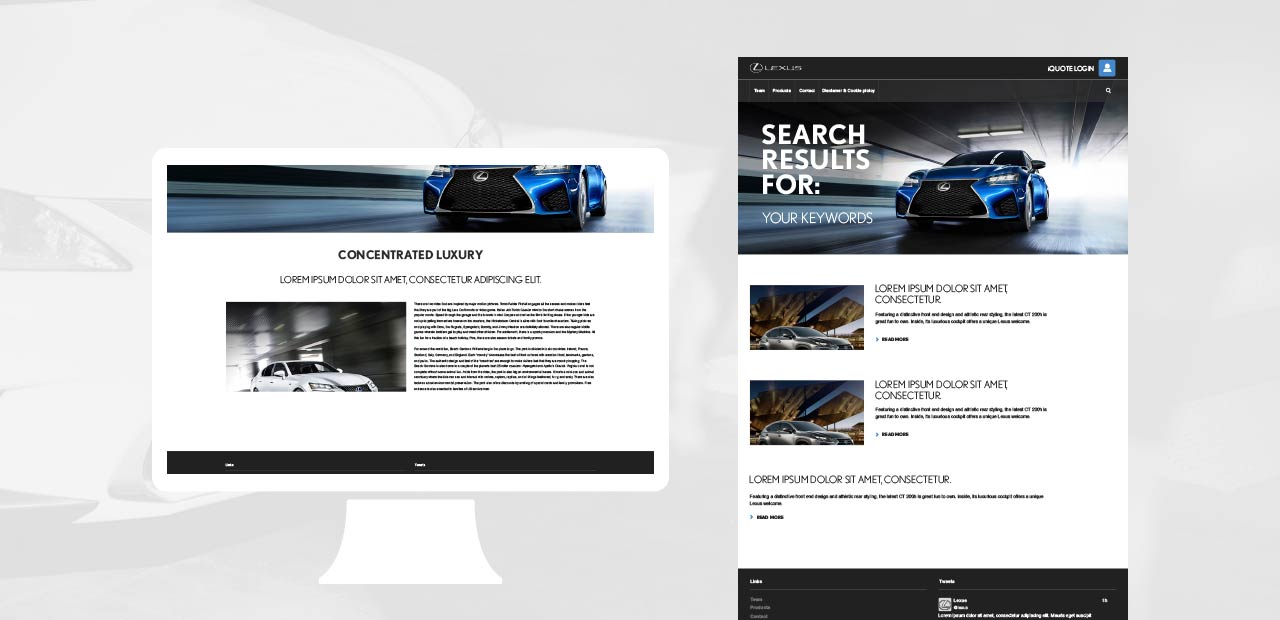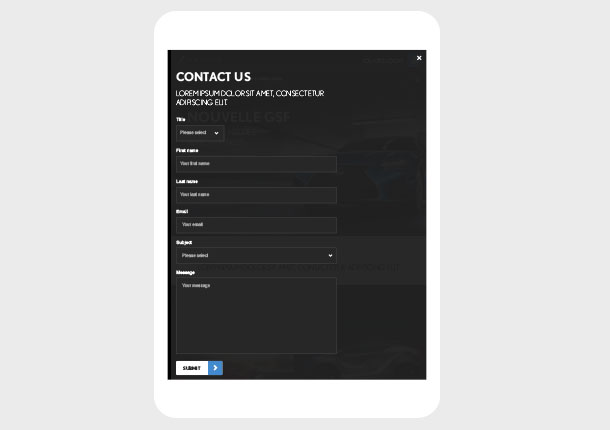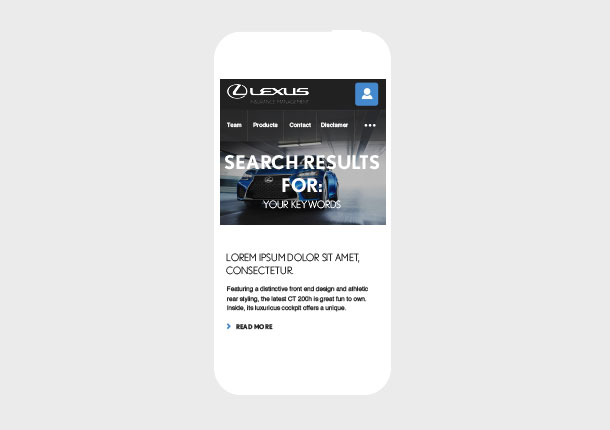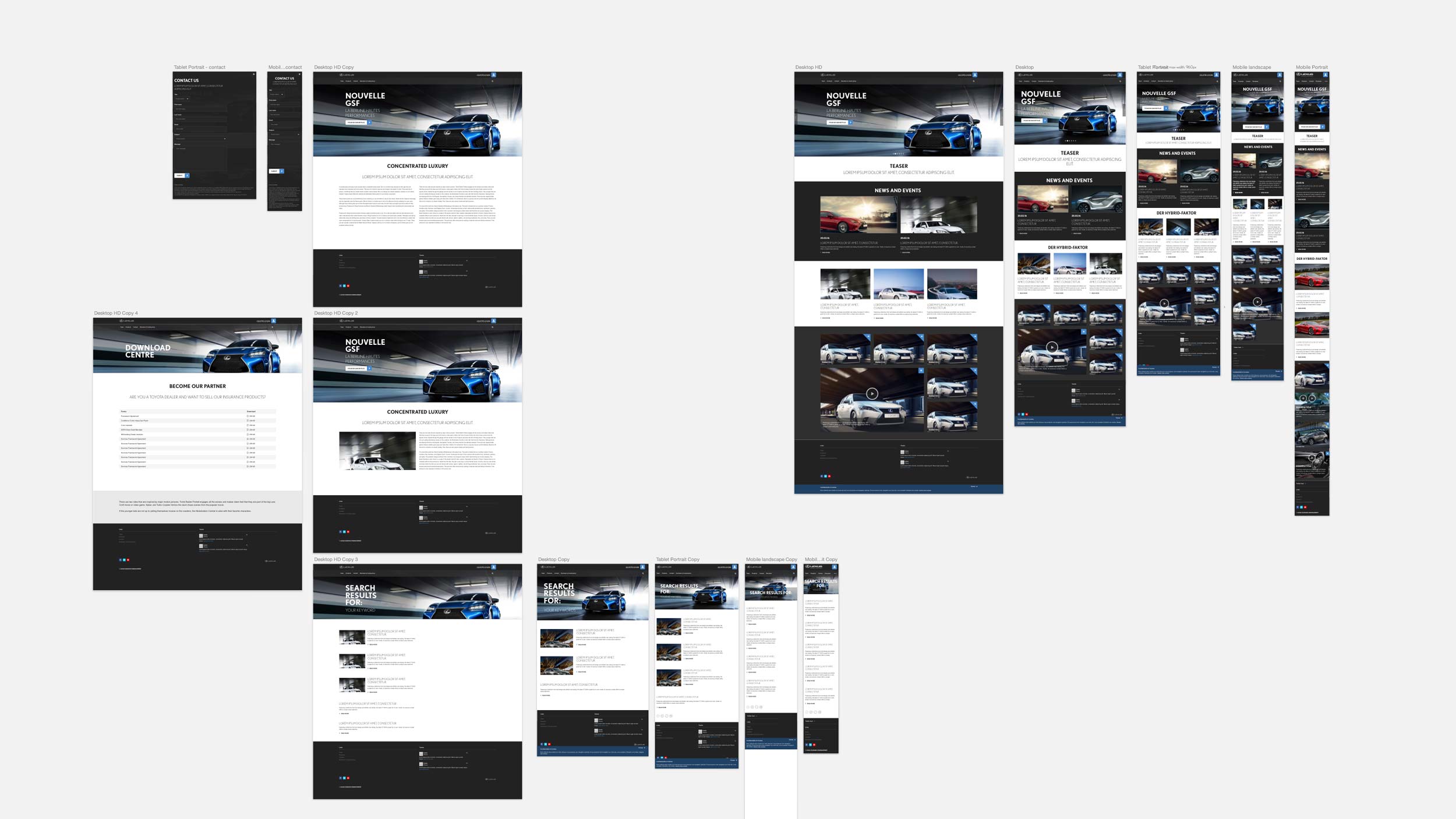 Next project
Drive like a girl
+