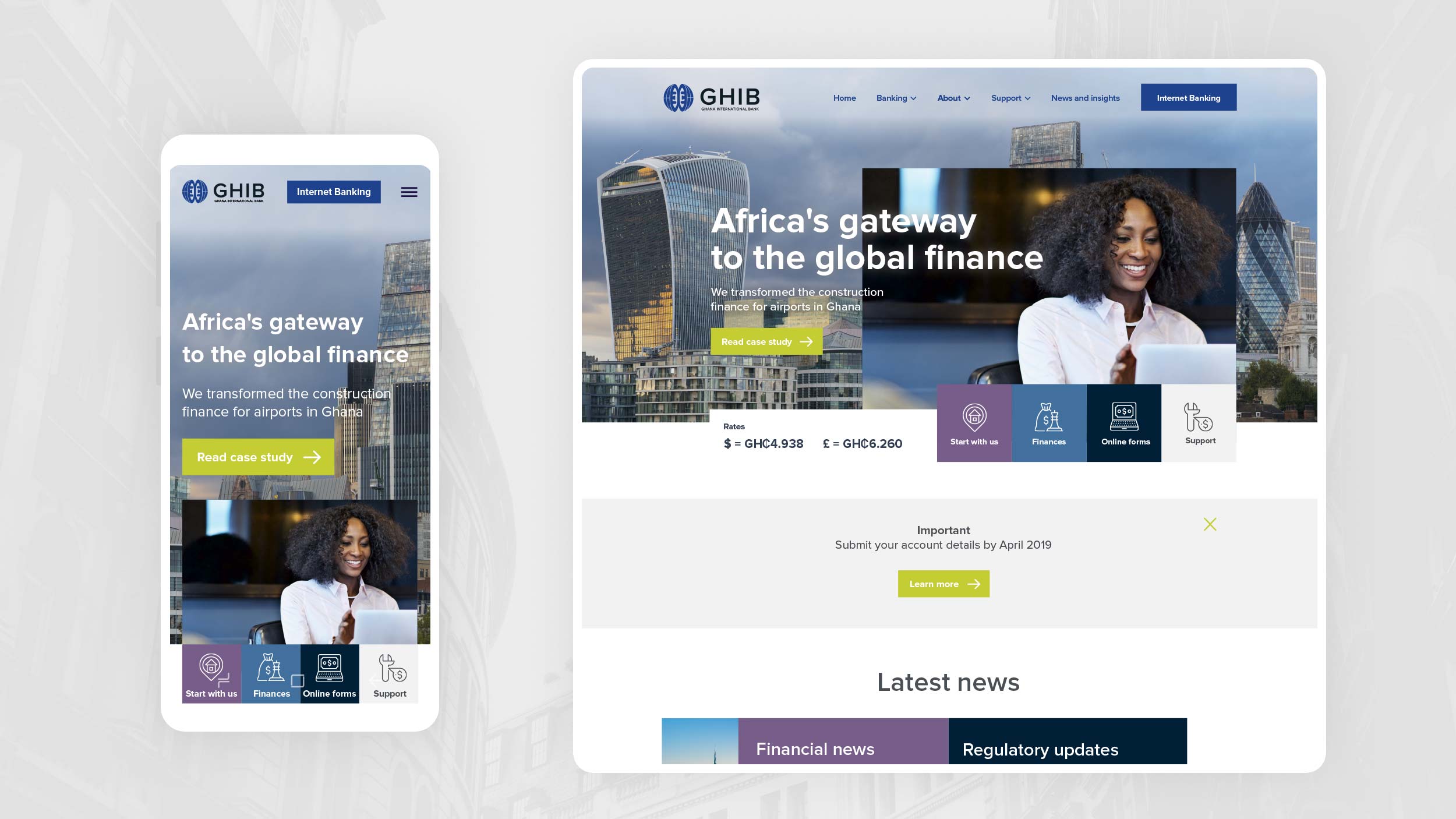 Project details
Brand new website for a Ghanaian bank, 2018 ~
Role
User research, UX and UI Design
Skills
UX, UI
The current website of the bank being very dated, the client decided it was time for a refresh of the whole website and a rethink about the global architecture.
The project started with a complete analysis of the existing website and it's content plus a selection of 6 competitors to understand the company and the market they were in.
After numerous meeting with the client's liaison team we established the objectives of the project and after some interviews we created personas to guide the future design.
The main UX principles were based on 5 aspects:
Simple – Demonstrates everything in a simple and clean format
Accessible – Provides all information in an easy to use format
Findable – Let's customers discover easily what is necessary
Appealing – Visually appealing and standing outs
Mobile – Considers mobile first layout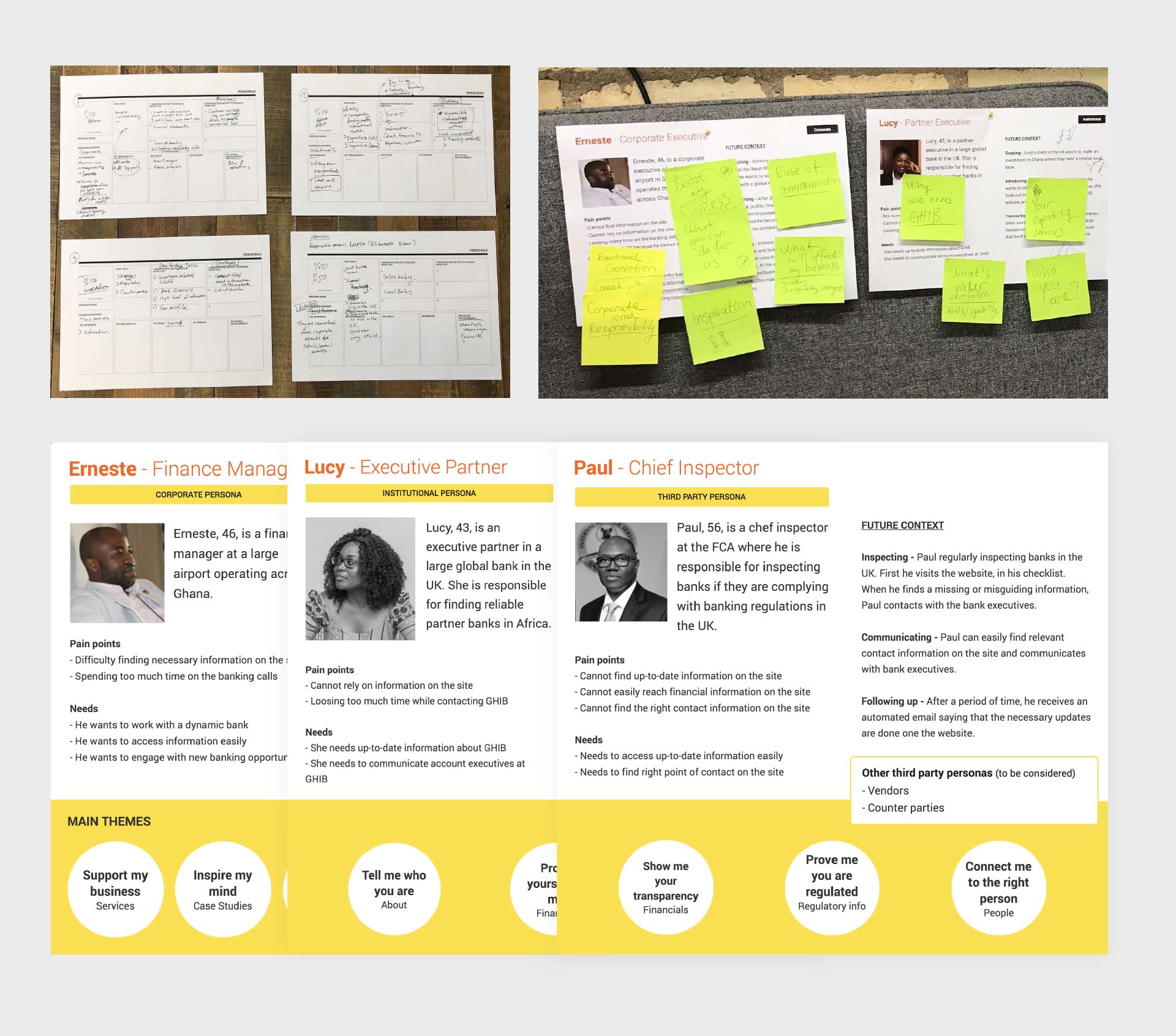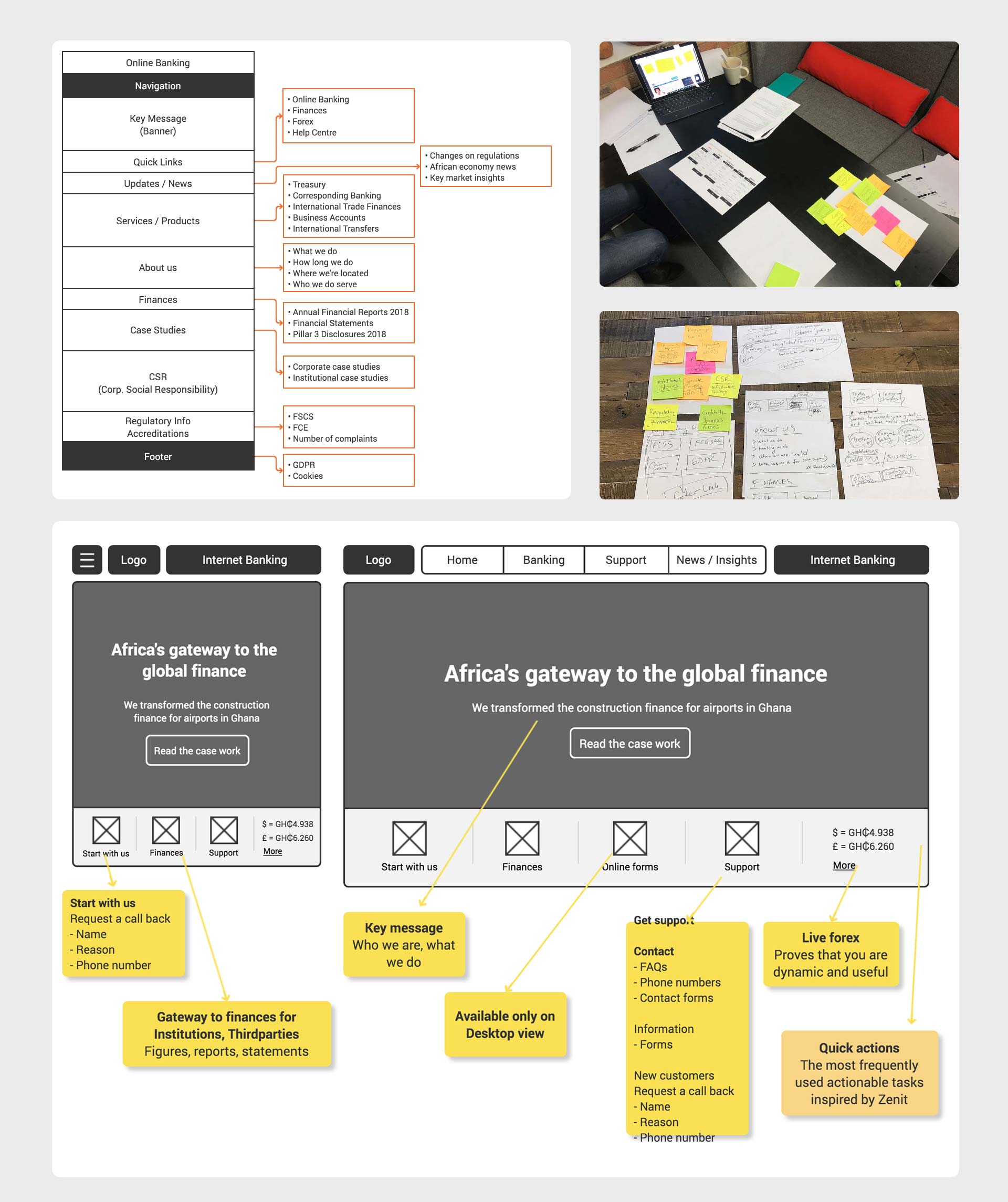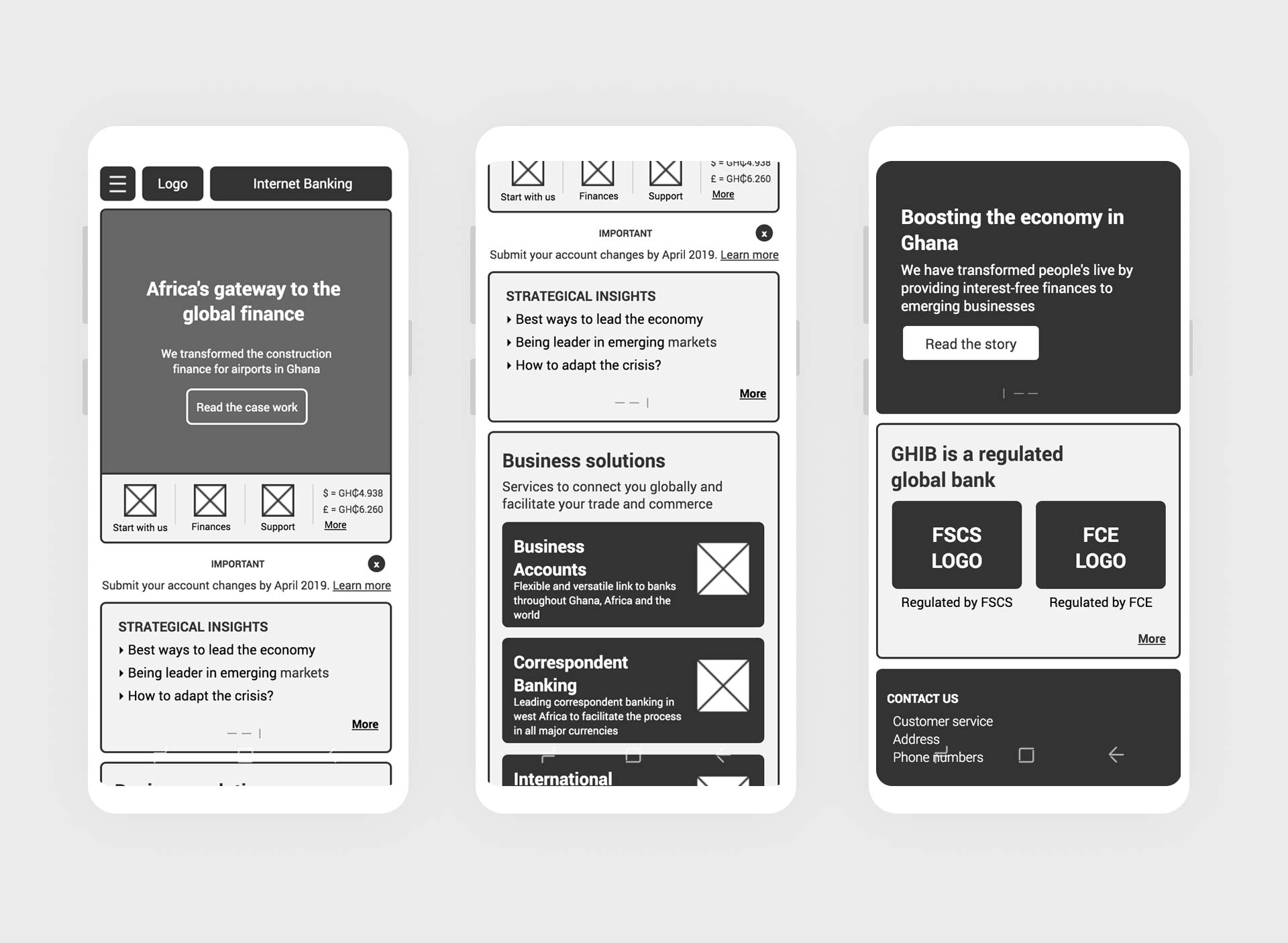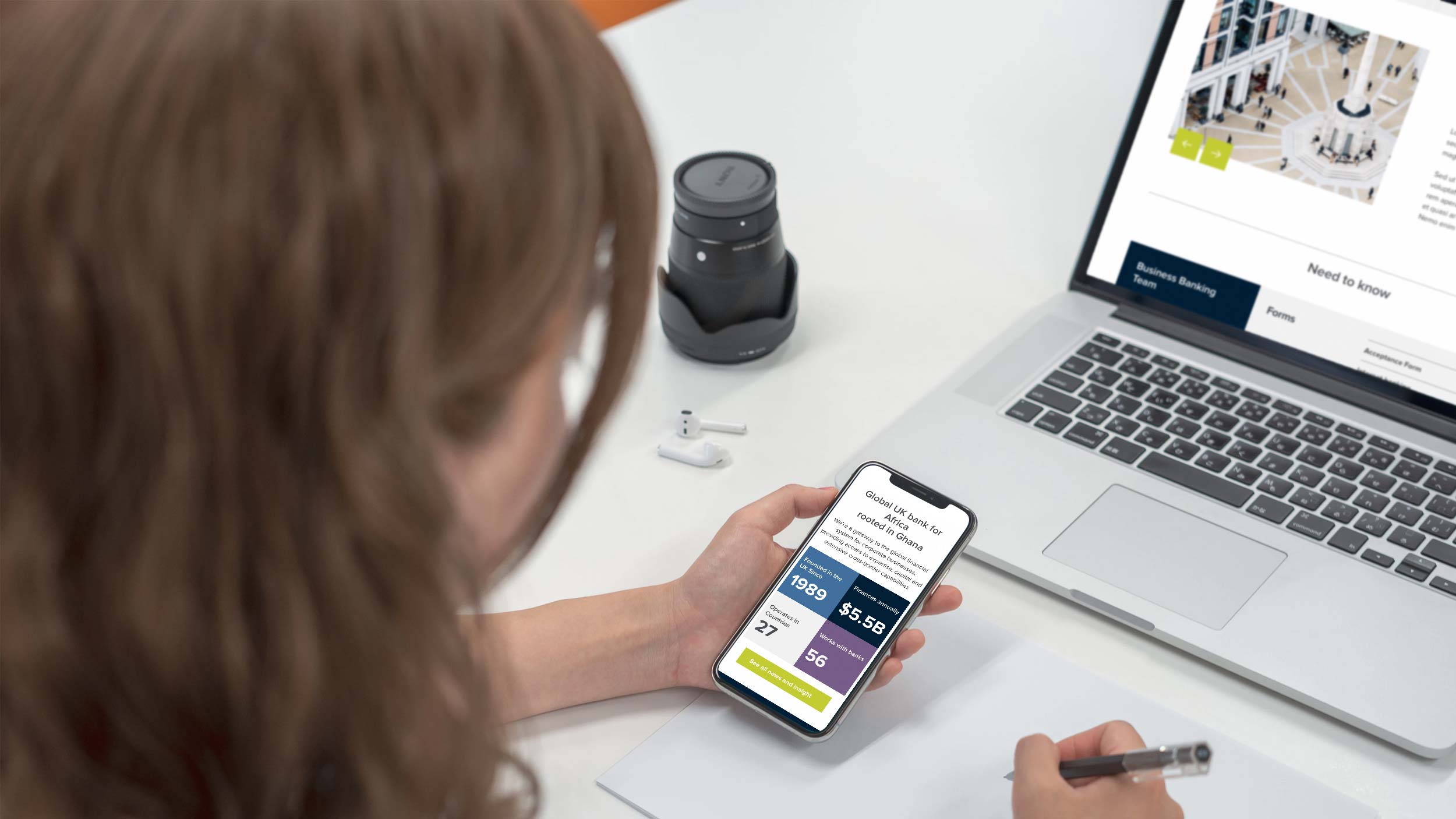 Next project
Agency website
+