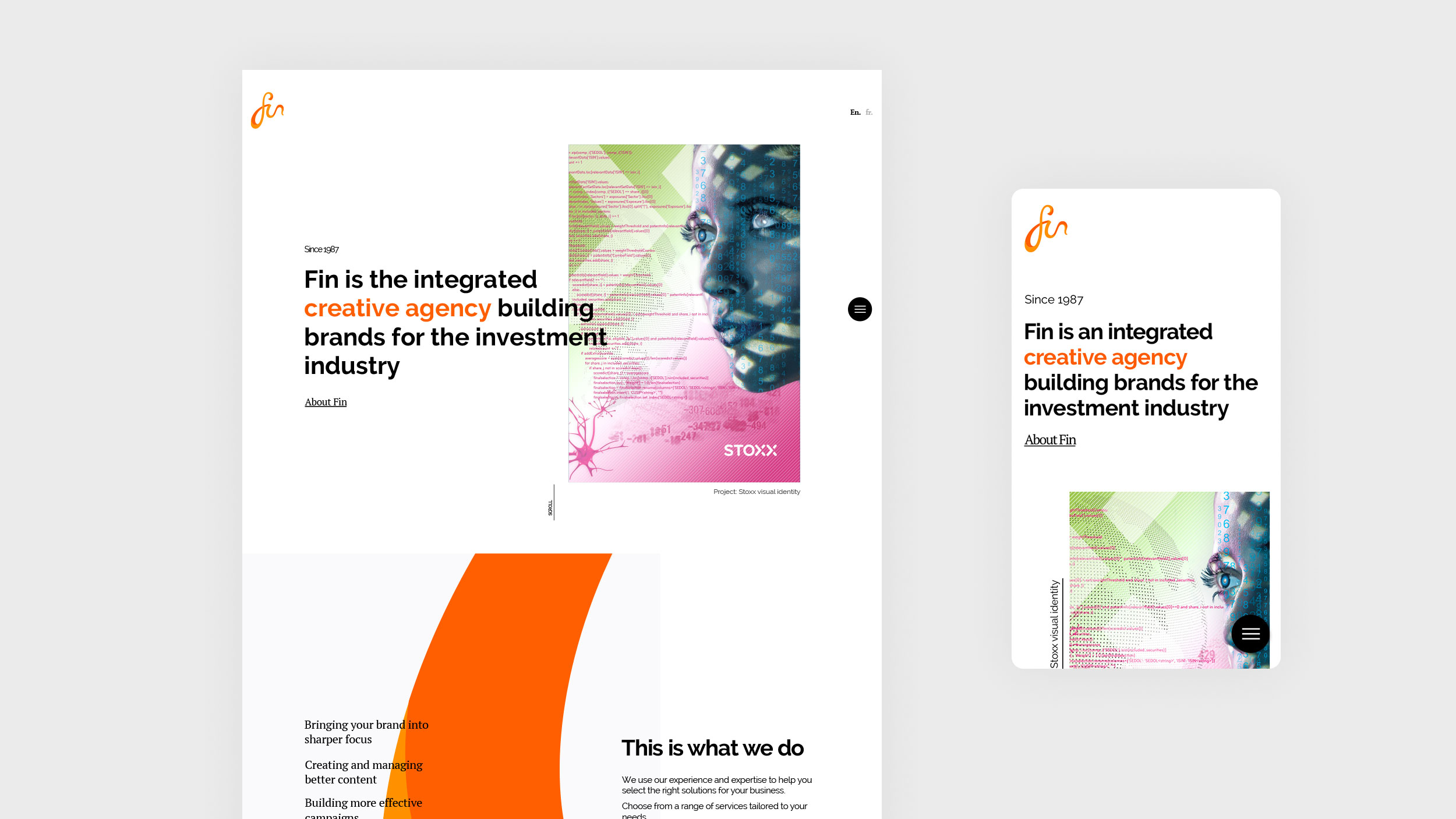 Project details
Redesign of a design agency's website – From user research to development.
Role
Sole designer / dev
Skills
UX, UI, Motion design, front-end dev with wordpress.
After a few year of running an outdated website this agency felt like it was time for a brand refresh and the website was part of this project. I started by analysing the existing site and all the analytics data they had to draw a clear picture of the usage of the site and it's users. The idea was to recenter the website to the essentials : the agency work and their offer. To achieve this goal I worked on simplifying the architecture and making sure the main user target would find the information they need.
In terms of UI they wanted something more contemporary and creative with an emphasis on the work they produce to showcase their skills.
Personas
Two clear user profiles where identified during the research and in consultation with all the agency's members. We then summarised their different needs and expectations.
Clients:
Clear services explained
Promote the international aspect
Showcase the agency's best work
Potential collaborators:
More creativity on the website
Better case studies
More engagement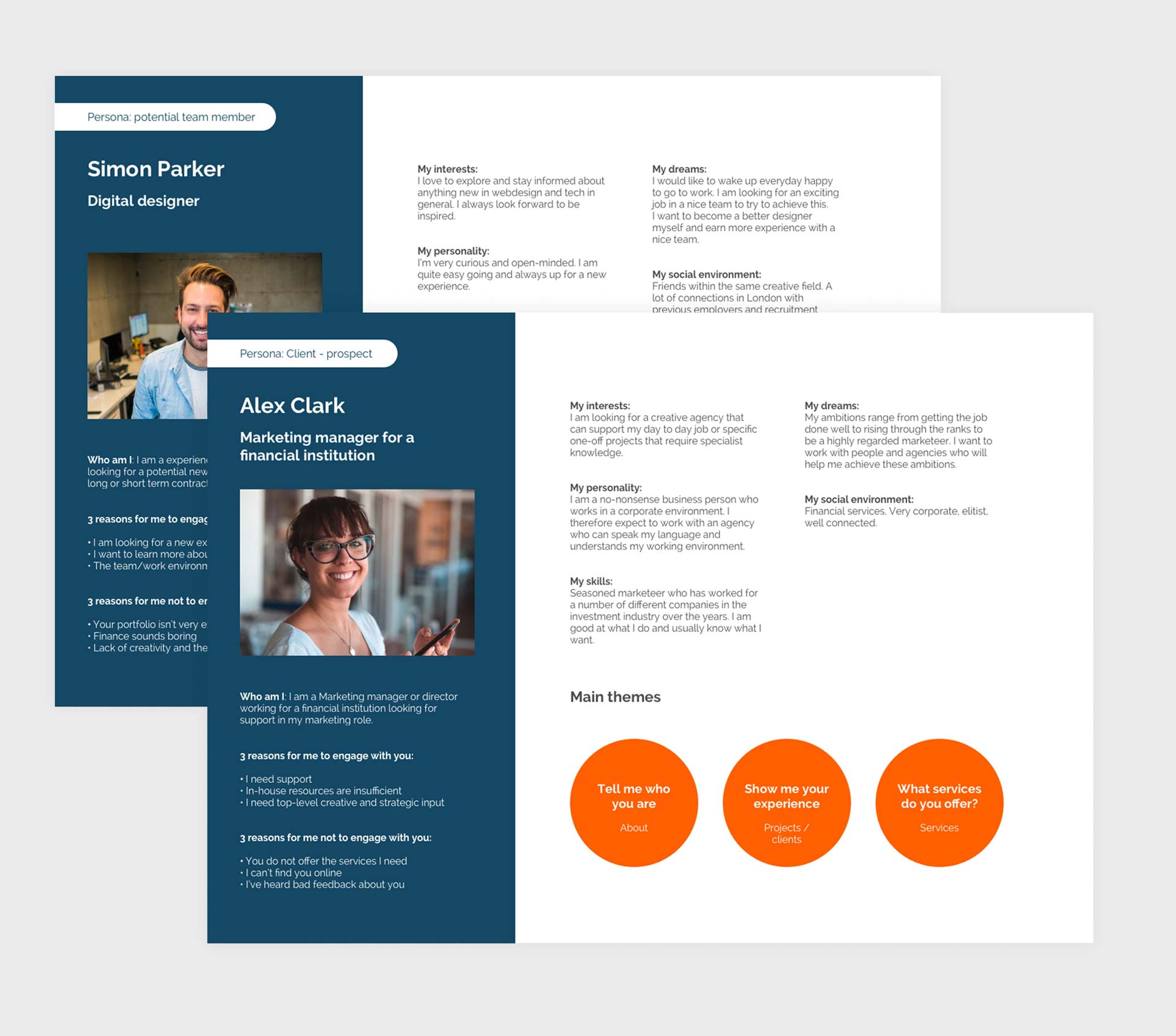 Architecture and user flow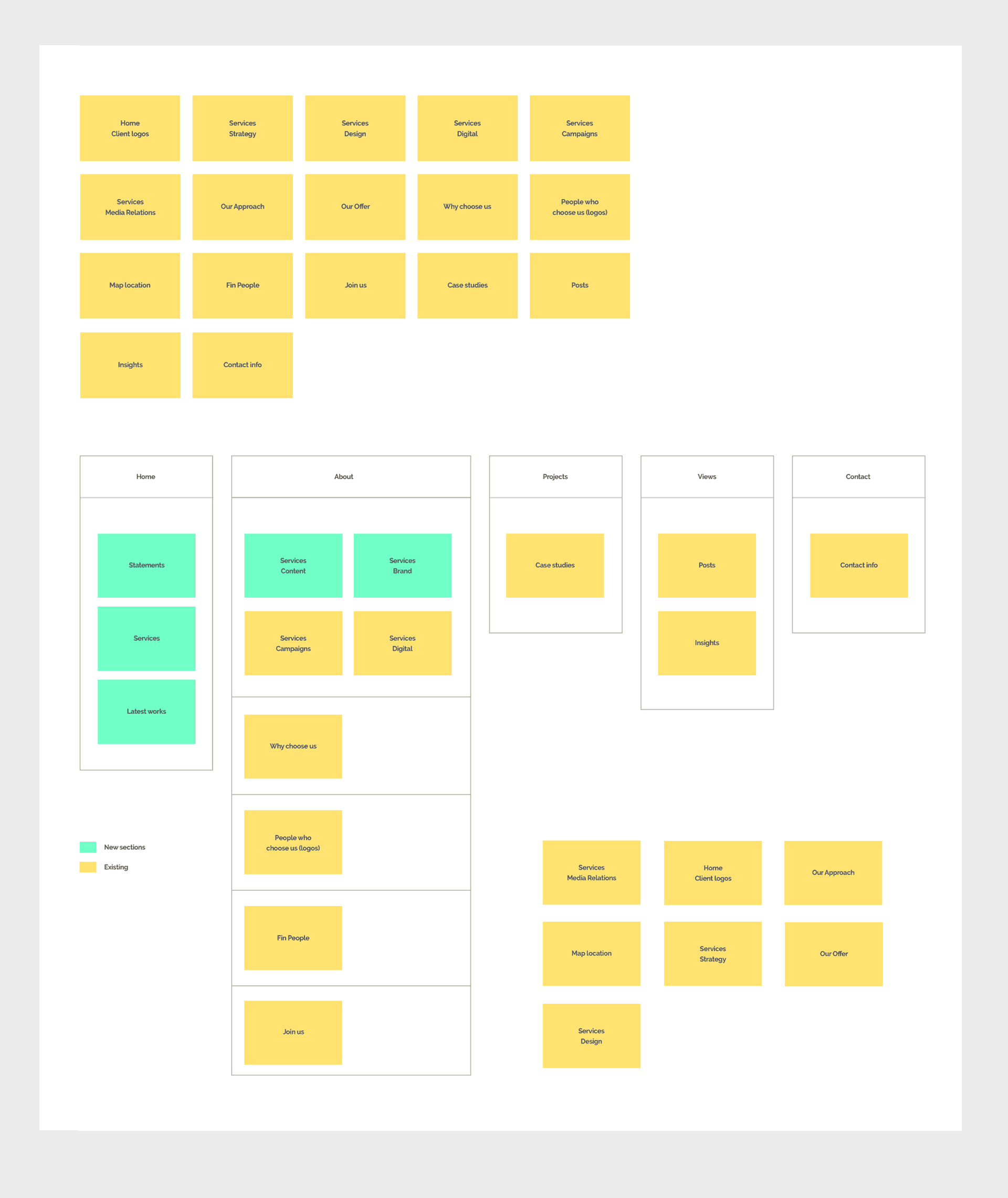 Card sorting exercise to reorganise and simplify the content.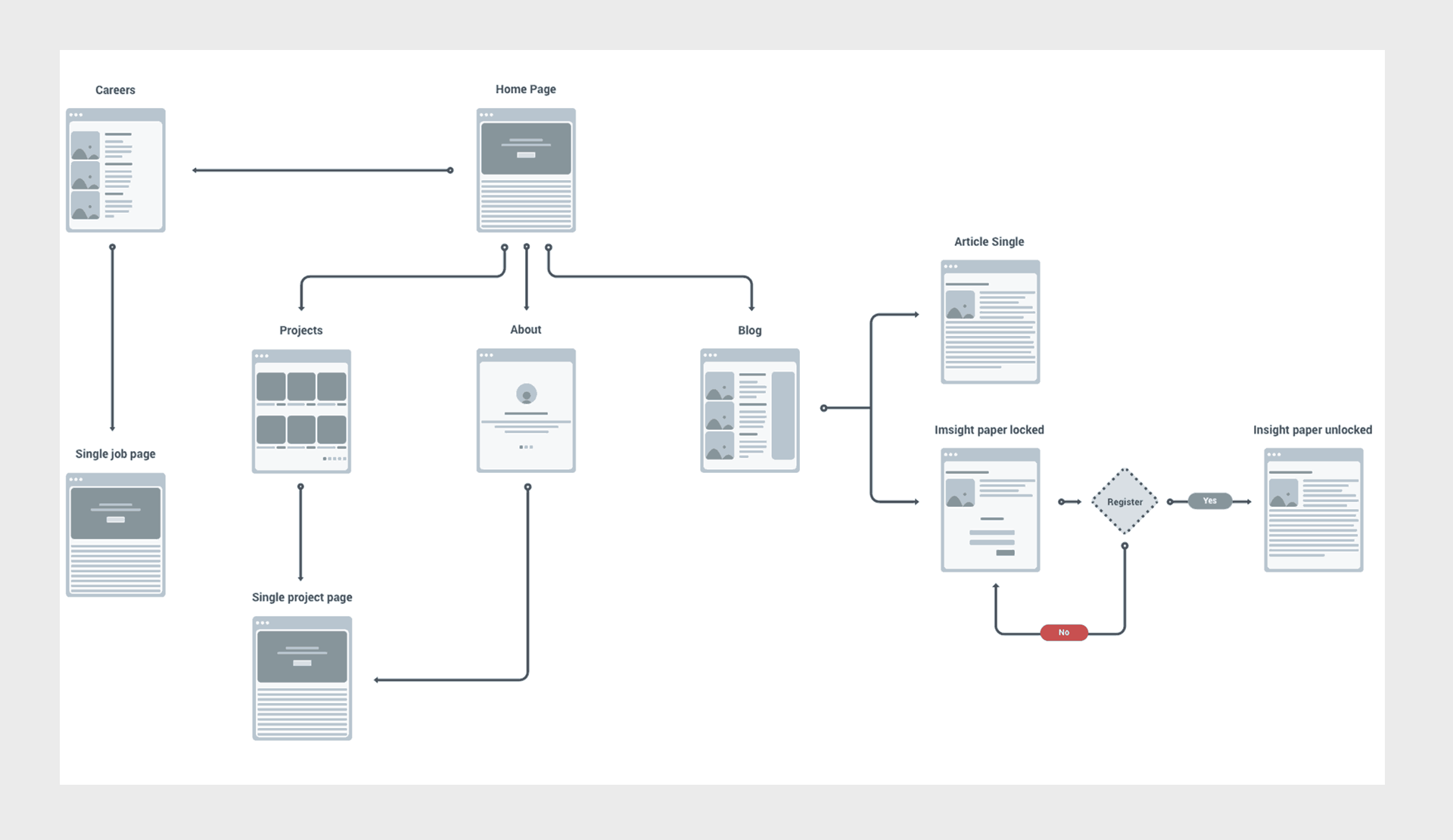 User flow.
UX design and prototyping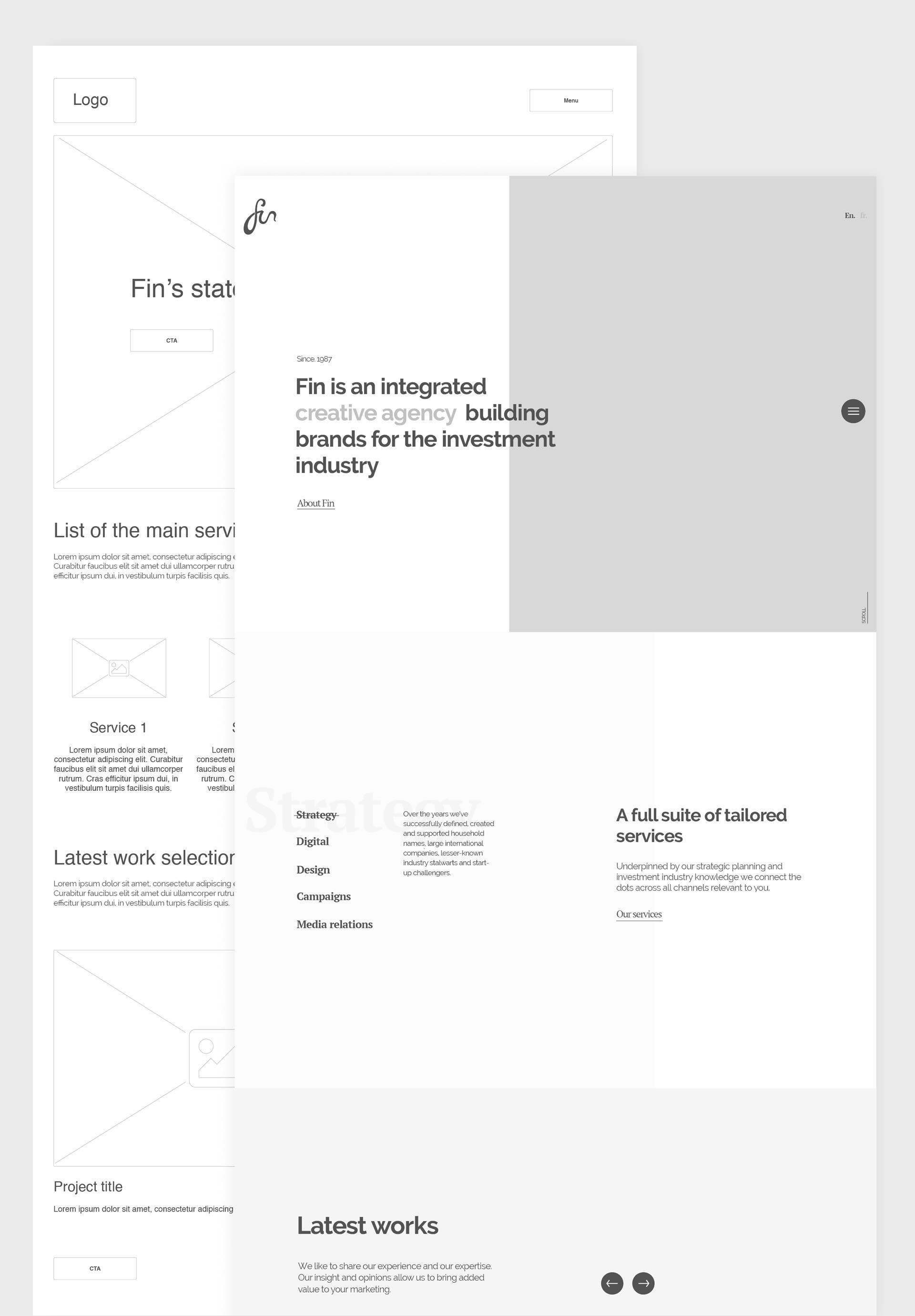 Different stages for the homepage UX – from simple sketch to high def UX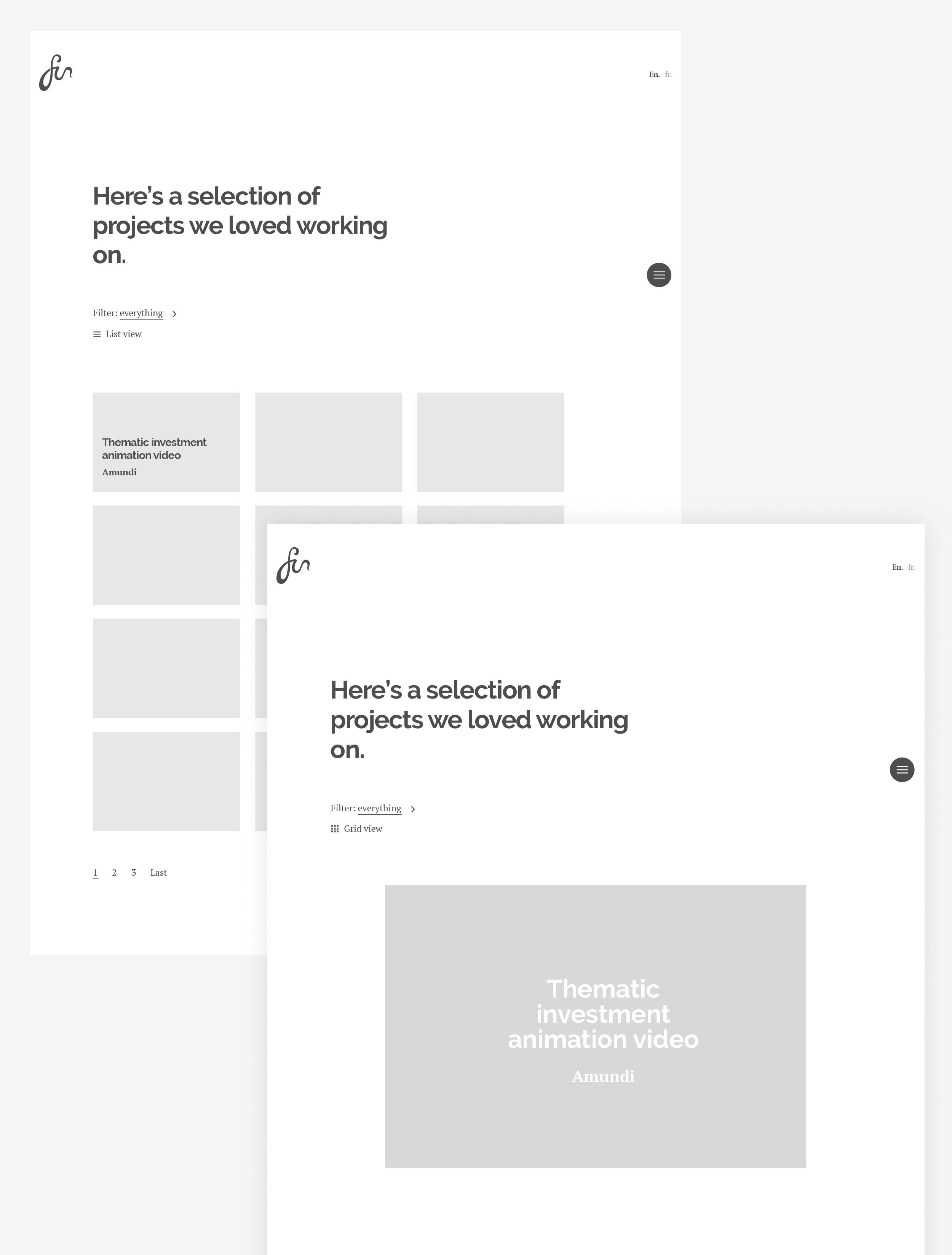 Project page with impactful visual and an optional grid view for easy browsing.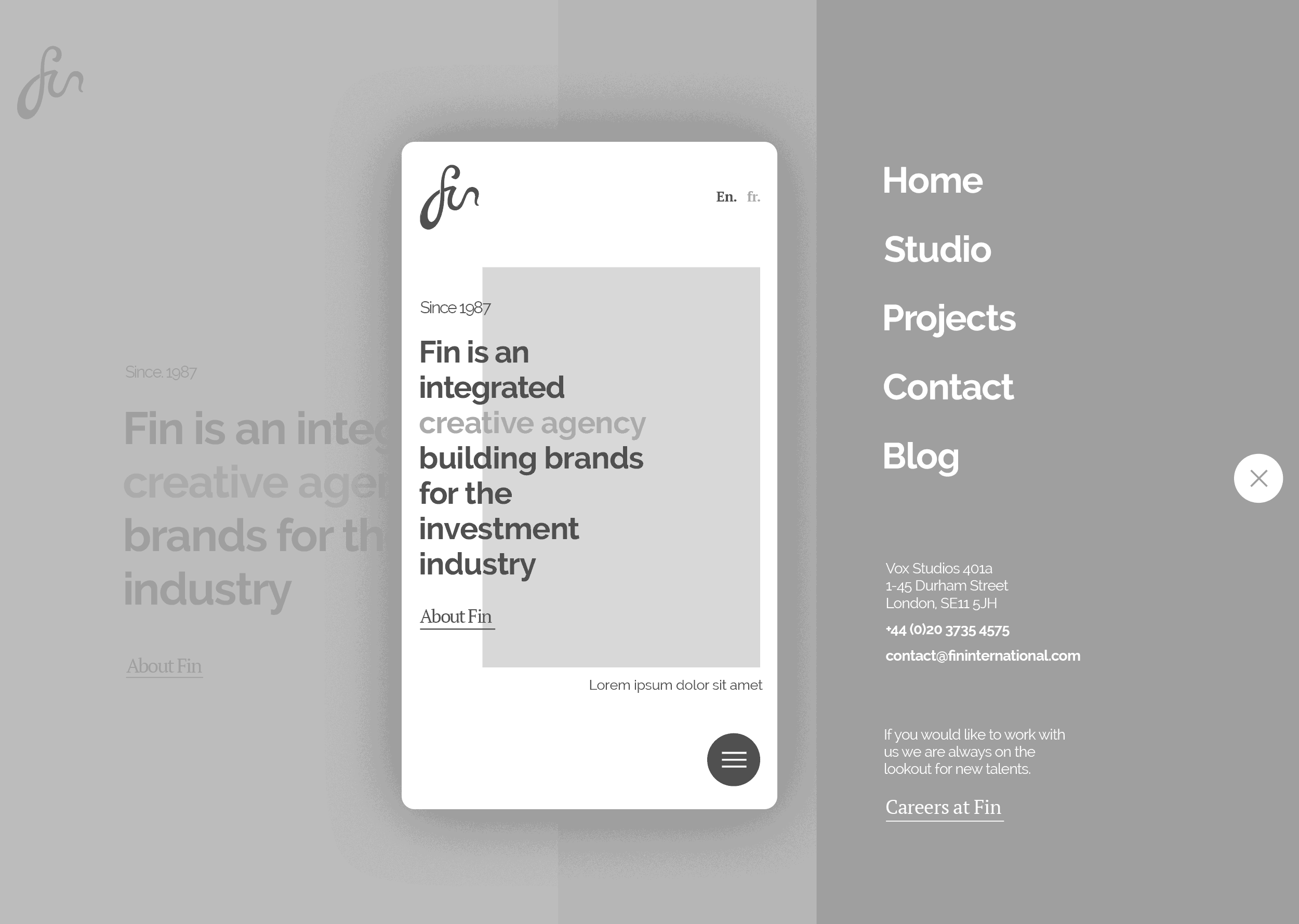 Thumb-friendly fixed navigation for mobile.
UI Design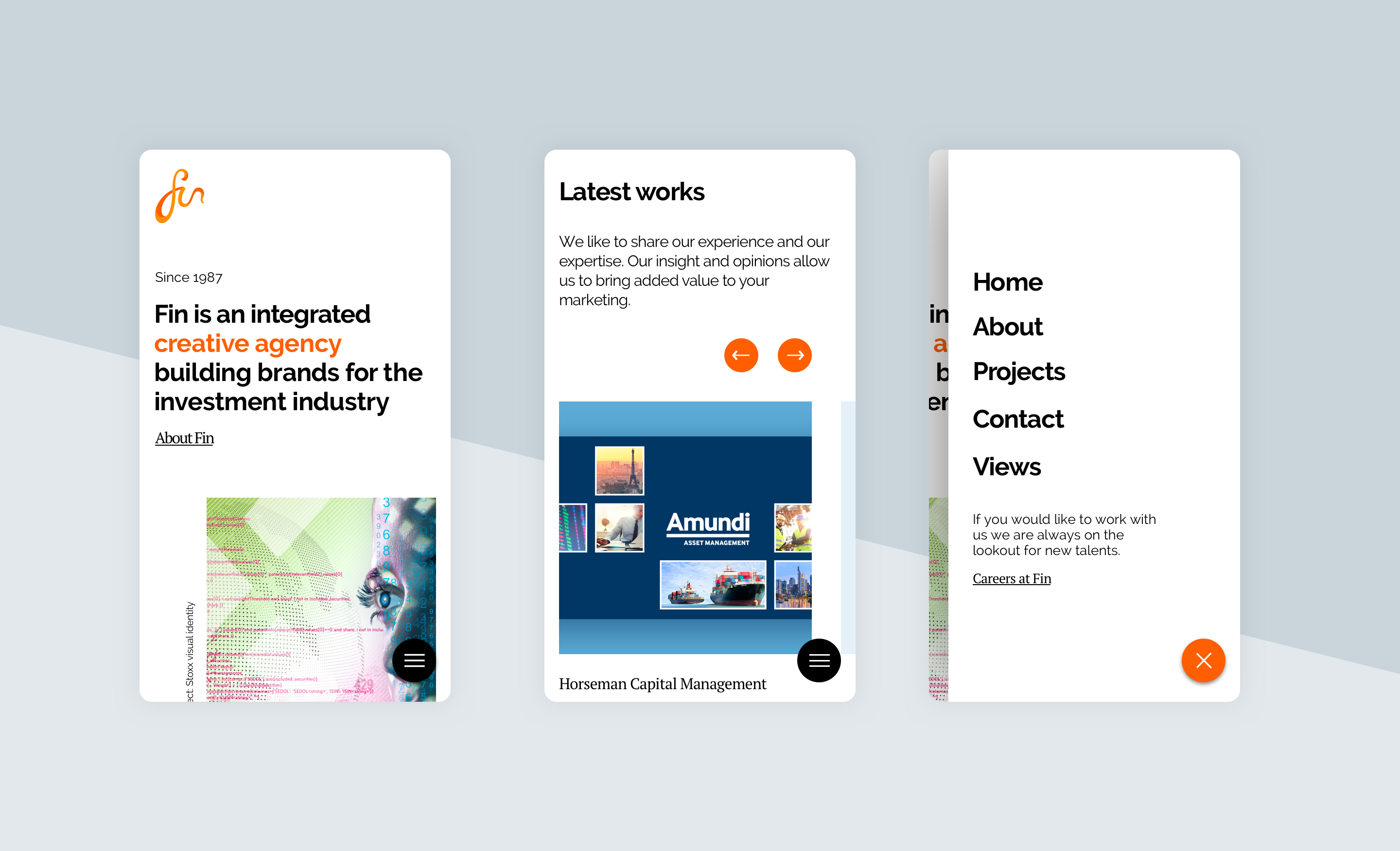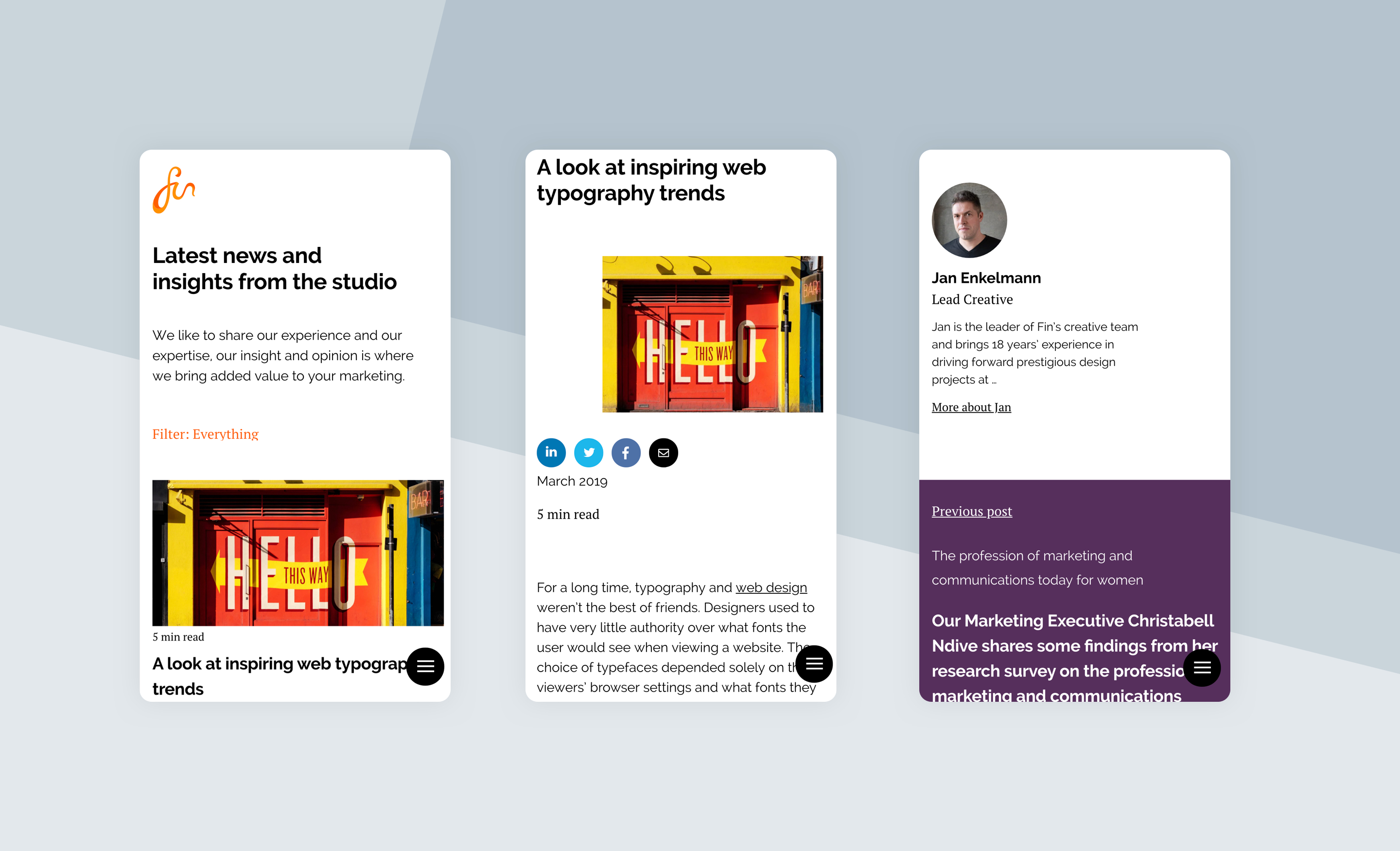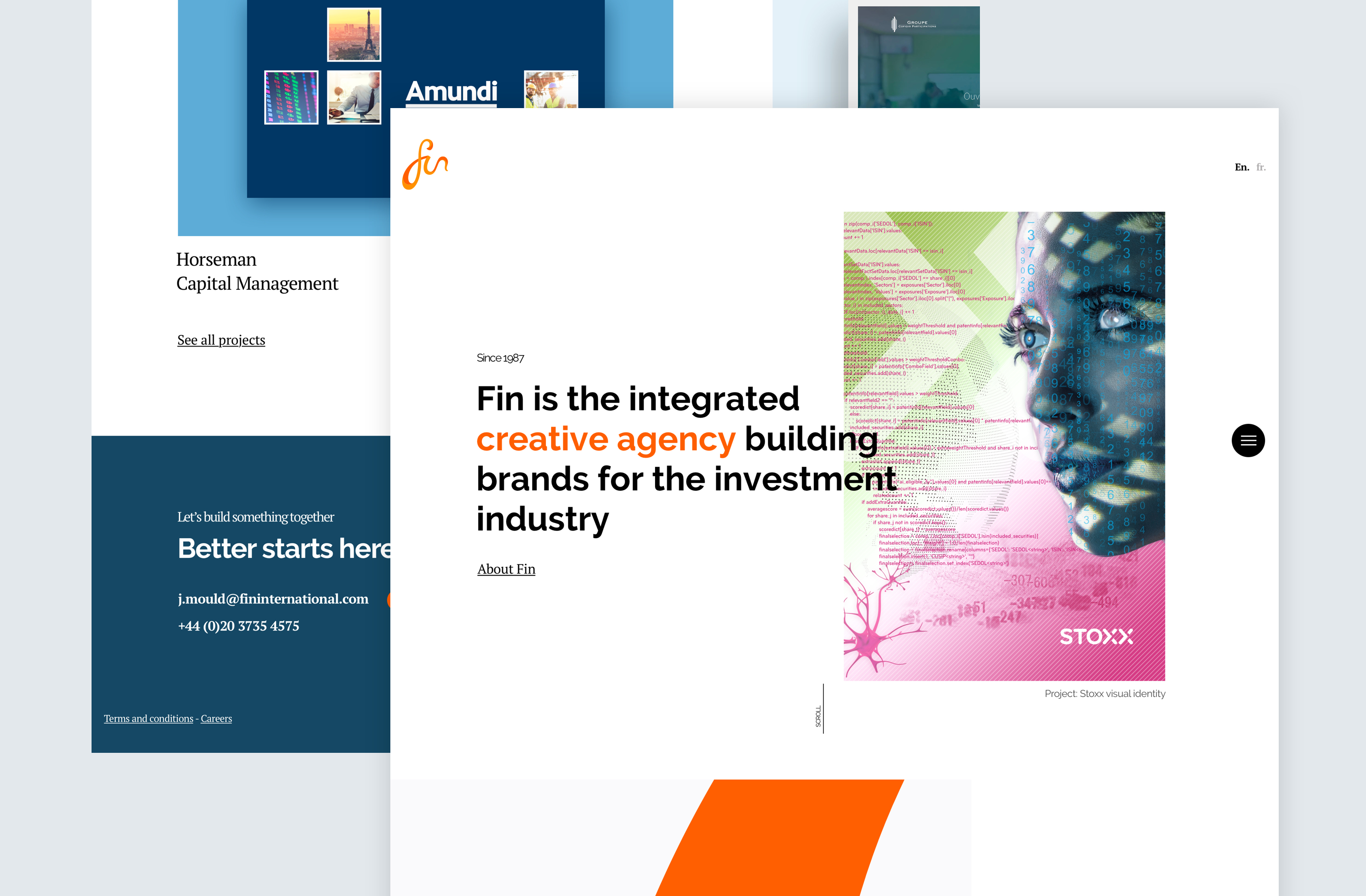 Next project
Asset managent website
+